Posted 08-04-2020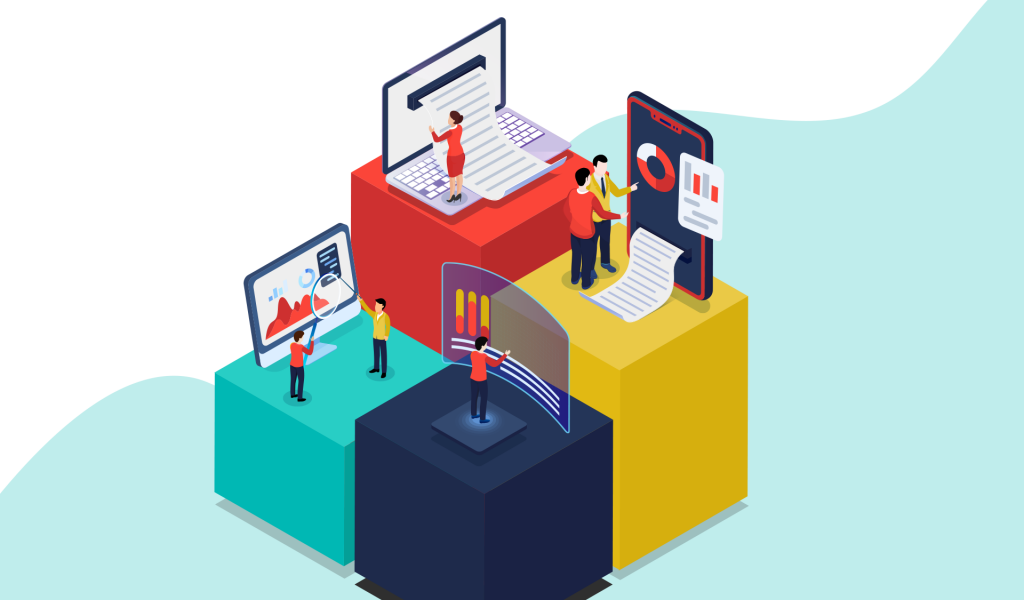 Global Pandemic is here. The whole world is in a lockdown, 31,254,734 have been affected and 965,199 have succumbed to the scourge of COVID-19 as recorded on 21st September 2020. Cities are in lockdown, businesses are shut, transportation is barred, people are struggling for survival. The economy has been badly hit, sliding into a global recession. We are currently in a situation that might follow "survival of the fittest" and so is true for businesses.  It is hard to run a business in such crises, especially maintaining the accounts payable system which requires proper resources to handle. This article throws light on how to improvise document processing while working from home.
What's the solution?
In the wake of on-going conditions, offices are currently shut and most of the employees are working from home. Is it possible to manage invoices in such a situation? Surprisingly, yes! Your one-stop solution for remote document processing is to switch to the automated invoice processing solutions like Cognitive Invoice. It provides an efficient and streamlined invoice management solution from beginning to end. It enables you to automate lengthy processes of manual invoice management, eliminate paper and reduces the time involved in processing the documents.
How can Cognitive Invoice help to improve efficiency?
1. Lesser Processing Time
 Automating your document processing is the best thing to do. You can reduce the document processing time from seven days to just one day. So, you will no longer have to go through the extensive process of invoice re-checking, confirming digits, manual verifying, approvals, and signatures. Thus, enhancing the productivity of your business by almost 95%.
 2. Streamline processes
If you want to make your document processing more accurate, then Cognitive Invoice is the way to go. It will eliminate the chances of human error. You can eliminate the chances of duplicate payments and over-payments. The software will flag up any exceptions that can be verified by the human in the loop – which is very low touch. Thus, making the budgeting, reporting, and auditing precise and on point.
3. Save some bucks
Do you know automation will cost you 20 times lesser than your regular manual document processing? You can save money right from the beginning of the process. Firstly, there will be no need to use paper means no photocopying, printing, and scanning. Plus, the processing costs will also minimize as documents will take a few minutes to process.
4. Process Visibility
One of the biggest flaws of manual document processing is the lack of transparency and visibility. Tracking the scattered data involved in manual document processing is difficult.  On the other hand, Cognitive Invoice will give you a better insight into your accounting process. You will be able to control the cash flow, track the customers, identify flaws, report issues, and resolve them. Overall, switching to automated document processing will help in making better-informed decisions for your business.
5. Improve Business Relationships
We live in a fast-moving world, anything that is time-consuming is rejected in the market. This is true for your business as well. Your slower document processing system will bog down the processes of your suppliers and vendors. And that is not healthy for long-term business. So, switch to Cognitive Invoice for on-time deals and strengthen your business relationships.
6. Workplace Collaboration
One of the difficult parts of remote work is to keep everyone on the same page. It can waste a lot of time and even result in miscommunications. Cognitive Invoice can be a real savior in promoting collaboration in remote working. It allows collaborative access to the data and process workflow, so everyone working on the invoice can collaborate together and at the same time be on the same understanding. Thus, resulting in more flexible document processing.
Conclusion
Automating your business, especially the accounts payable department can benefit your business. It can help in better planning and strategizing of your business. Adhering to old school methods in this digital age will not only stagnate your business but also compromise its security. So, it is time to change with the changing world and switch to a better invoice processing solution.
Why deprive your business of the benefits of automation? Level up your document processing game by collaborating with the Cognitive invoice.
Request your free trial today.
Back to blog