Posted 19-03-2020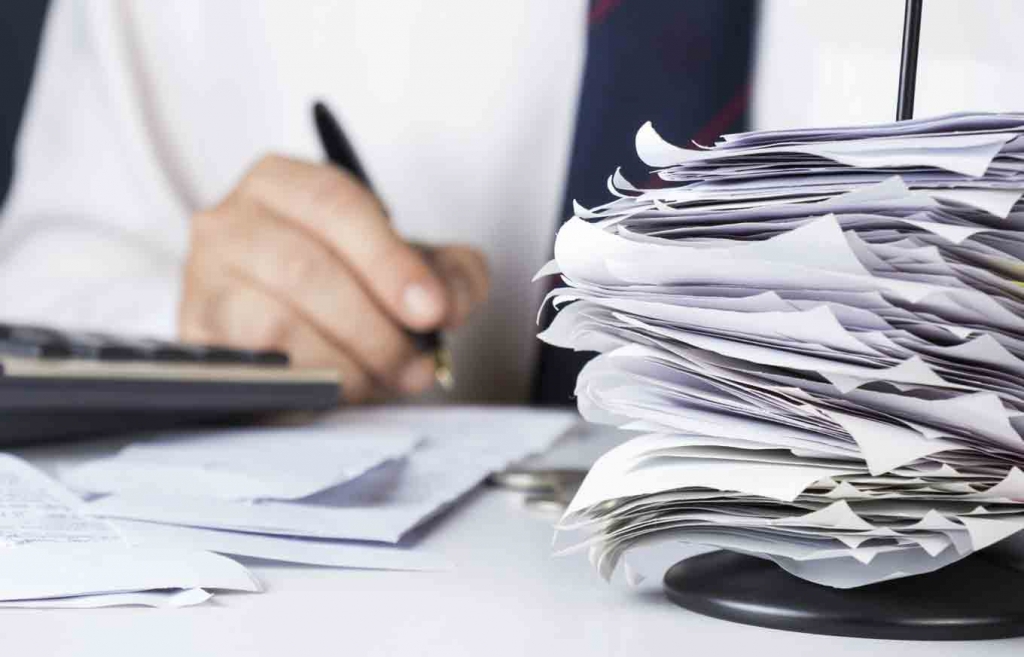 Is your company still using manual invoice processing to manage the cash flow? Are you aware of the fact that manual invoice processing might be bogging down your business? It is not just your money, but your time and resources are also at stake if you are stuck in the manual processing loop.
You may not be realizing it, but your accounts payable processes are way expensive than you think. And if you have not addressed it yet then it's high time to start acting now! Because suboptimal invoice processing is a lost cause.
Processing Invoices in a semi-automated or manual environment is costly in the long run. The time your finance team is spending on single invoice processing manually is four times as much as your competitor who uses an automated invoice processing solution. So, isn't it better to invest in your account payable just once and save yourself from the hassle of invoice processing?
In this article, we will be sharing the top five hidden costs incurred in manual processing that you are probably unaware of. 
So, what's Manual Invoice Processing?
77% of invoices received by companies are in the manual format as PDF's, hard copies, faxes, or emails. In a perfect scenario, date, price, quantity, seller, and buyer, etc will find their way in the account payable stack.
So, the manual invoice processing marathon will begin, starting from document preparation, routing, exception handling, data entry, indexing, approval, and filing. Even if the invoice is all done and complete, still this process is quite lengthy and tedious. When a process has a manual intervention, the chances of errors, decentralized data, and gazillions other pitfalls that may occur. This was a perfect world scenario. However, in our not-so-perfect world, the majority of invoices are not complete, have exceptions and errors, get sent to the wrong person, or are lost in the process.
Improper invoices can cause hindrance in the process. And to complete this process the back office needs to locate the missing data first. So, this already lengthy process is further elongated and employees are compelled to spend more time on this.
How Manual Processing is Costly for your business?
A manual invoice processing system where all the invoice handling is done manually can cascade into unnecessary and hidden costs from the following primary sources
Regular approvals: Usually, 60-70% of invoices are easy to pay. After the lengthy process of manual matching invoice number, purchase order after invoice approval, signatures are required to make the payment. These approvals may seem quite simple but in reality, it is a tedious process involving manual cost. In organization, nearly 58% of the invoices are manually typed. This process wastes the time of the employees largely and is unpleasant.
Exceptions: When we are talking of manual work, it is quite natural that the invoices may have potentially exceptions. And the more hectic job is to look for these exceptions and rectify them. The exception handling process in manual invoice processing can incur huge costs and take time.
Errors: It is no news that normal invoice processing has a 10% error margin. And if there are errors, it is obvious that the errors need to be fixed. This intensive process of approval, exception handling and error corrections takes 61% of the invoice processing cost on the labor.
Increased audit costs: If we look at the core of the auditing processing, the whole cycle revolves around- who authorized payment, what was authorized, and when was it authorized, when and how much the payment was made. Optimizing this audit process at a large scale where most processed involve paper is challenging seems impossible.
Lack of process accountability: one of the biggest flaws of manual invoice processing is the lack of accountability. When no one is held accountable, deadlines are missed, the process is slacked upon, and there is no track of the process. The delay in the process is hard to calculate and this costs the organizations a lot in the long run.

Identifying the hidden costs of manual invoice processing.
The real task in improving accounts payable is to identify the hidden costs of the manual account payable process and eliminating them. The top five hidden costs that can pull down your business are:
Late payments

: Manual account payable processes can reduce the efficiency of your organization as a whole. It can lead to missing deadlines, missed opportunities for preferable goods, and poor relationships with the clients. It can also lead to loss of credit compound and additional interest payments. Considering all the drawbacks of manual account payable process, on-time payments should be the top-most priority, but it is hard to figure out the process from the beginning.
Missed early pay discounts:

Another top issue in accounts payable is the inaccurate and delayed payments. It is a major issue for your business, as it can incur additional expenses that could have been prevented in the first place. And losing the early payment discounts due to delayed payments is a significant issue, which may go unnoticed in the beginning. However, these discounts could translate thousands of pounds in missed savings. 
Profit leakage:

Profit leakage impacts everyone, no matter the business sector. Operational inefficiencies, incorrect pricing, unprocessed transactions, missing transactions, and uncollected revenues can contribute to profit leakage.
More supplier inquiries: Inefficient account payable process can affect the financial sector of a company in two ways. Firstly, the cost of processing a document manually can go as high as $15-18. This amount may seem to be higher than expected, but the entire process of reviewing tasks from the table seems quite justifiable. Also, the extensive and cumbersome account payable process can burn a hole in your pocket. Even if the invoice is an electronic document, then the manual process still remains the same. Because the invoices are printed and end up the same way as the faxed documents.
Inaccurate forecasting: In order to make important decisions of a company, the decision-makers need real-time data. And with the slow and tedious account payable process, the generation of real-time data seems impossible.
What is the Solution?
Cognitive Invoice is the best-bet for businesses looking for an optimal and cost-effective solution. All the lengthy manual invoice processing steps can be put to an end with the introduction of the Cognitive invoice in your account payable system. Switching to automatic invoice processing, your accounting department can easily save the time required to process an invoice by up to 70%. So, your company will be able to take benefits from early discounts an on-time payments.
Benefits of adopting Cognitive Invoice
All of the hassles of manual invoice processing will make you go back to the barter system. You can save yourself the costs of manual processing and cut down the frustration in the process by using the Cognitive invoice. As per the reports of APQC, automatic invoice processing can optimize business by 25%. Plus, you can save the pre-processing cost as well.
Some additional benefits of using Cognitive Invoice are:
Trims down paper and postage cost: Collaborating with Cognitive Invoice will cut down the need for piles of paper. So, there will be no need to store and shipping fees for invoices.
 Lowers Labor Cost: When you automate your invoice processing, your staff can focus on more important tasks. This means no more hirings for manual handling of invoices. And the processes will move faster than before.
Improved accuracy: Manual invoice processing has a loop of errors despite cross-checking and careful processes. Now, if you switch to the Cognitive invoice, the information will always be up-to-date and add automatically. It cuts the scope of human error in the process.
Faster Approvals: It minimizes the chances of late fees as the whole business has a centralized communication system. Everyone has specific roles and keep the process moving. So, all the processes in companies become faster and better.
Reduced Fraud Risk: Centralized data, secured, electronic invoicing, cross-checking, and advanced vendor management means no more rogue spending.
Now, knowing the actual and hidden costs in old school invoicing is enough to change to automatic invoice processing software. If you want to tap into the new world of automation, slice errors, valuing-draining stress, and wasted time for manual keying and processing of data then Cognitive Invoice is the best solution for you.
How about you start with our 14-day trial? Want to know more about Cognitive Invoice? Need help? Contact us. 
We are all ears!
Back to blog