Posted 25-04-2019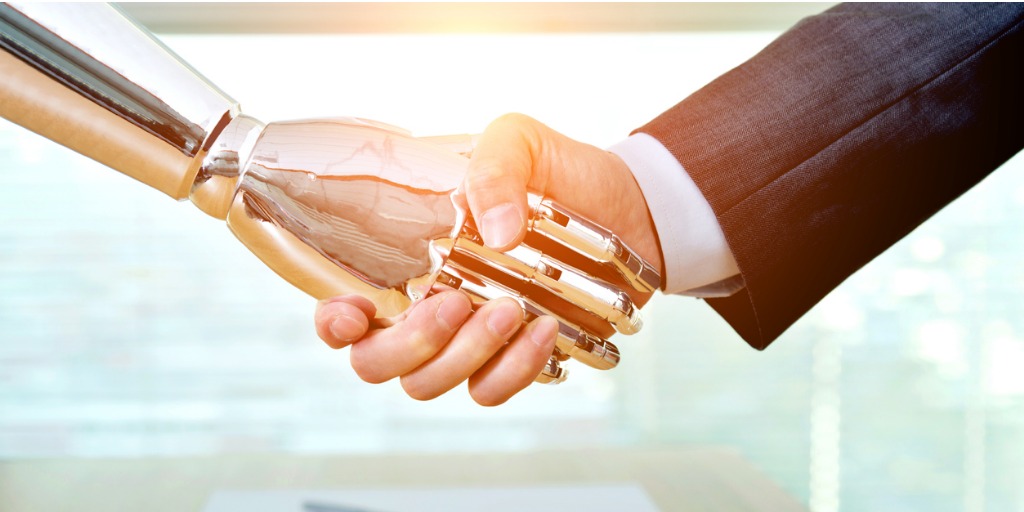 DocAcquire Announces a Strategic Partnership with UiPath, market leader in Enterprise Robotic Process Automation (RPA).
London 2019 – DocAcquire a cloud-based document analysis and capture company, signed a Strategic Partnership with UiPath, the leading enterprise Robotic Process Automation (RPA) software company, to bring RPA Capabilities to their existing digital capture automation offerings.
"We are excited about this partnership because this will enable us to deliver some smart automations to customers across various market verticals and industries. We are looking forward to collaborate with UiPath to find innovative ways to introduce digital workforce (software robots) in our digital offerings. Our philosophy closely aligns with that of UiPath in that we contribute to streamlining repetitive and complex business processes that are handled by humans, because we are convinced that humans are better at doing tasks which require creativity.
Our native integration with UiPath can streamline complex business scenarios. UiPath's software robots can now collaborate with DocAcquire Data Capture Services in the Cloud/On-Premises to extract actionable data from business documents coming from a variety of sources like paper, email, PDFs, mobile phones etc. There are endless possibilities for how Robots can further process that extracted data." – said Ashik Wani, Founder/CEO – DocAcquire
RPA technology allows non-technical people to train software robots (also known as "bots") to automate rules-driven business processes by replacing human effort to complete tasks. Robots mimic human activities such as logging into a software application and copying and pasting data across various systems. Unlike other automation solutions, RPA generally is very low touch and requires no or very less changes to the existing IT infrastructure.
Here are some benefits of adopting RPA technology.
Deliver an efficient and responsive customer service.
Boosts employee productivity and creativity by eliminating or reducing the time spent on repetitive tasks.
Scale up your business and do more with your current workforce.
Reduce processing errors to eliminate process inefficiencies.
Integrate existing applications and systems without creating custom APIs or using expensive integration software.
UiPath is leading the "Automation First" era – championing one robot for every person, delivering free and open training and collaboration and enabling robots to learn new skills through AI and machine learning. Led by a commitment to bring digital era skills to more than a million people, the company's enterprise RPA platform has already automated millions of repetitive, mind-numbing tasks for business and government organizations all over the world, improving productivity, customer experience and employee job satisfaction.
Anand Nagwani, VP of Partnerships EMEA at UiPath said: "We are happy to partner with DocAcquire, who has been a standout partner in the way they have fulfilled the requirements for becoming a certified partner. In doing so, they have set a high standard for all startups that seek to partner with UiPath."
About DocAcquire
DocAcquire helps businesses & teams around the world to simplify their processes that heavily rely on processing document content. We strongly believe in partnering with our customers and delivering a smart digital transformation solution, which is cost-effective, resilient and futuristic. As a result, businesses can spend more time on things  that are important to them, which leads them to eliminate manual processes, boost productivity and customer satisfaction, eliminate human error, and ensure better governance and compliance.
To learn how we can help your business, please reach us at info@docacquire.com or visit DocAcquire.com
Back to press releases